КОЛИЧЕСТВЕННОЕ И КАЧЕСТВЕННОЕ ВЛИЯНИЕ 010K - LACTOBACILLUS PARACASEI И ПРОБИОТИЧЕСКОГО ПРЕПАРАТА «ЭКОПРОБИОТИК» НА РОСТ И МИКРОФЛОРУ КИШЕЧНИКА РЫБ
Аннотация
Важнейшим результатом выращивания рыб в замкнутых водных системах является достижение максимально возможной скорости роста при создании оптимальных факторов водной среды. На рост рыб влияет множество факторов, в том числе пробиотики в искусственных рационах. В этом смысле функциональные пищевые добавки, в том числе про-, пре- и синбиотики, привлекают все большее внимание как экологически чистая стратегия улучшения здоровья рыб. Пробиотики, участвуя в пищеварительных процессах, влияют на метаболизм организма-хозяина, способствуют синтезу белков и увеличивают степень их усвоения. Целью настоящего исследования явилось изучение влияния штамма 010К - Lactobacillus paracasei, выделенного из казахстанского кумыса, и пробиотического препарата «Экопробиотик» на рост кишечной микрофлоры нильской тиляпии. Результаты исследований показали, что живая масса рыб в опытных группах (010К - Lactobacillus paracasei и пробиотический препарат «Экопробиотик») была выше, чем в контрольной группе. Кроме того, у рыб, скармливаемых пробиотиком «Экопробиотик» и штаммом 010К - Lactobacillus paracasei, было значительно большее количество дрожжевых клеток по сравнению с контрольной группой. Таким образом, 010K - Lactobacillus paracasei и пробиотический препарат «Экопробиотик» могут быть многообещающими кандидатами для улучшения роста и кишечной микробиоты нильской тиляпии.
Библиографические ссылки
Aguilar-Toalá, J. E., Arioli, S., Behare, P., Belzer, C., Berni Canani, R., Chatel, J. M., D'Auria, E., de Freitas, M. Q., Elinav, E., Esmerino, E. A., García, H. S., da Cruz, A. G., González-Córdova, A. F., Guglielmetti, S., de Toledo Guimarães, J., Hernández-Mendoza, A., Langella, P., Liceaga, A. M., Magnani, M., Martin, R., … Zhou, Z. (2021). Postbiotics - when simplification fails to clarify. Nature reviews. Gastroenterology & hepatology, 18(11), 825–826. https://doi.org/10.1038/s41575-021-00521-6
Berni Canani, R., De Filippis, F., Nocerino, R., Laiola, M., Paparo, L., Calignano, A., De Caro, C., Coretti, L., Chiariotti, L., Gilbert, J. A., & Ercolini, D. (2017). Specific Signatures of the Gut Microbiota and Increased Levels of Butyrate in Children Treated with Fermented Cow's Milk Containing Heat-Killed Lactobacillus paracasei CBA L74. Applied and environmental microbiology, 83(19), e01206-17. https://doi.org/10.1128/AEM.01206-17
Biswas, G., Korenaga, H., Nagamine, R., Kawahara, S., Takeda, S., Kikuchi, Y., Dashnyam, B., Yoshida, T., Kono, T., & Sakai, M. (2013). Cytokine mediated immune responses in the Japanese pufferfish (Takifugu rubripes) administered with heat-killed Lactobacillus paracasei spp. paracasei (06TCa22) isolated from the Mongolian dairy product. International immunopharmacology, 17(2), 358–365. https://doi.org/10.1016/j.intimp.2013.06.030
Blandford, M. I., Taylor-Brown, A., Schlacher, T. A., Nowak, B., & Polkinghorne, A. (2018). Epitheliocystis in fish: An emerging aquaculture disease with a global impact. Transboundary and emerging diseases, 65(6), 1436–1446. https://doi.org/10.1111/tbed.12908
Cristofori, F., Dargenio, V. N., Dargenio, C., Miniello, V. L., Barone, M., & Francavilla, R. (2021). Anti-Inflammatory and Immunomodulatory Effects of Probiotics in Gut Inflammation: A Door to the Body. Frontiers in immunology, 12, 578386. https://doi.org/10.3389/fimmu.2021.578386
El-Saadony, M. T., Alagawany, M., Patra, A. K., Kar, I., Tiwari, R., Dawood, M., Dhama, K., & Abdel-Latif, H. (2021). The functionality of probiotics in aquaculture: An overview. Fish & shellfish immunology, 117, 36–52. https://doi.org/10.1016/j.fsi.2021.07.007
Hai N. V. (2015). The use of probiotics in aquaculture. Journal of applied microbiology, 119(4), 917–935. https://doi.org/10.1111/jam.12886
Huang, H. T., Hu, Y. F., Lee, B. H., Huang, C. Y., Lin, Y. R., Huang, S. N., Chen, Y. Y., Chang, J. J., & Nan, F. H. (2022). Dietary of Lactobacillus paracasei and Bifidobacterium longum improve nonspecific immune responses, growth performance, and resistance against Vibrio parahaemolyticus in Penaeus vannamei. Fish & shellfish immunology, 128, 307–315. https://doi.org/10.1016/j.fsi.2022.07.062
Kibenge, F. S., Godoy, M. G., Fast, M., Workenhe, S., & Kibenge, M. J. (2012). Countermeasures against viral diseases of farmed fish. Antiviral research, 95(3), 257–281. https://doi.org/10.1016/j.antiviral.2012.06.003
Liévin-Le Moal, V., & Servin, A. L. (2014). Anti-infective activities of lactobacillus strains in the human intestinal microbiota: from probiotics to gastrointestinal anti-infectious biotherapeutic agents. Clinical microbiology reviews, 27(2), 167–199. https://doi.org/10.1128/CMR.00080-13
Ljubobratovic, U., Kosanovic, D., Vukotic, G., Molnar, Z., Stanisavljevic, N., Ristovic, T., Peter, G., Lukic, J., & Jeney, G. (2017). Supplementation of lactobacilli improves growth, regulates microbiota composition and suppresses skeletal anomalies in juvenile pike-perch (Sander lucioperca) reared in recirculating aquaculture system (RAS): A pilot study. Research in veterinary science, 115, 451–462. https://doi.org/10.1016/j.rvsc.2017.07.018
Mary A., Opiyo., James Jumbe., Charles C., Ngugi & Harrison Charo-Karisa. (2019). Dietary administration of probiotics modulates non-specific immunity and gut microbiota of Nile tilapia (Oreochromis niloticus) cultured in low input ponds. International Journal of Veterinary Science and Medicine, 7:1, 1-9, https://doi.org/10.1080/23144599.2019.1624299
Mathur, H., Beresford, T. P., & Cotter, P. D. (2020). Health Benefits of Lactic Acid Bacteria (LAB) Fermentates. Nutrients, 12(6), 1679. https://doi.org/10.3390/nu12061679
Plaza-Diaz, J., Ruiz-Ojeda, F. J., Gil-Campos, M., & Gil, A. (2019). Mechanisms of Action of Probiotics. Advances in nutrition (Bethesda, Md.), 10(suppl_1), S49–S66. https://doi.org/10.1093/advances/nmy063
Pyrsikov A.S., Revyakin A.O., Vlasov V.A. (2017). Growing of nile tilapia (o. Niloticus) on the combined feed with the additive «metabolit plus». Prirodoobustrojstvo, theoretical-practical journal, 1' 2017, 127-136.
Slattery, C., Cotter, P. D., & O'Toole, P. W. (2019). Analysis of Health Benefits Conferred by Lactobacillus Species from Kefir. Nutrients, 11(6), 1252. https://doi.org/10.3390/nu11061252
Ringø, E., Van Doan, H., Lee, S. H., Soltani, M., Hoseinifar, S. H., Harikrishnan, R., & Song, S. K. (2020). Probiotics, lactic acid bacteria and bacilli: interesting supplementation for aquaculture. Journal of applied microbiology, 129(1), 116–136. https://doi.org/10.1111/jam.14628
Schmidt, V., Gomez-Chiarri, M., Roy, C., Smith, K., & Amaral-Zettler, L. (2017). Subtle Microbiome Manipulation Using Probiotics Reduces Antibiotic-Associated Mortality in Fish. mSystems, 2(6), e00133-17. https://doi.org/10.1128/mSystems.00133-17
Van Doan, H., Doolgindachbaporn, S., & Suksri, A. (2014). Effects of low molecular weight agar and Lactobacillus plantarum on growth performance, immunity, and disease resistance of basa fish (Pangasius bocourti, Sauvage 1880). Fish & shellfish immunology, 41(2), 340–345. https://doi.org/10.1016/j.fsi.2014.09.015
Xu, Y., Tian, Y., Cao, Y., Li, J., Guo, H., Su, Y., Tian, Y., Wang, C., Wang, T., & Zhang, L. (2019). Probiotic Properties of Lactobacillus paracasei subsp. paracasei L1 and Its Growth Performance-Promotion in Chicken by Improving the Intestinal Microflora. Frontiers in physiology, 10, 937. https://doi.org/10.3389/fphys.2019.00937
Ya, T., Zhang, Q., Chu, F., Merritt, J., Bilige, M., Sun, T., Du, R., & Zhang, H. (2008). Immunological evaluation of Lactobacillus casei Zhang: a newly isolated strain from koumiss in Inner Mongolia, China. BMC immunology, 9, 68. https://doi.org/10.1186/1471-2172-9-68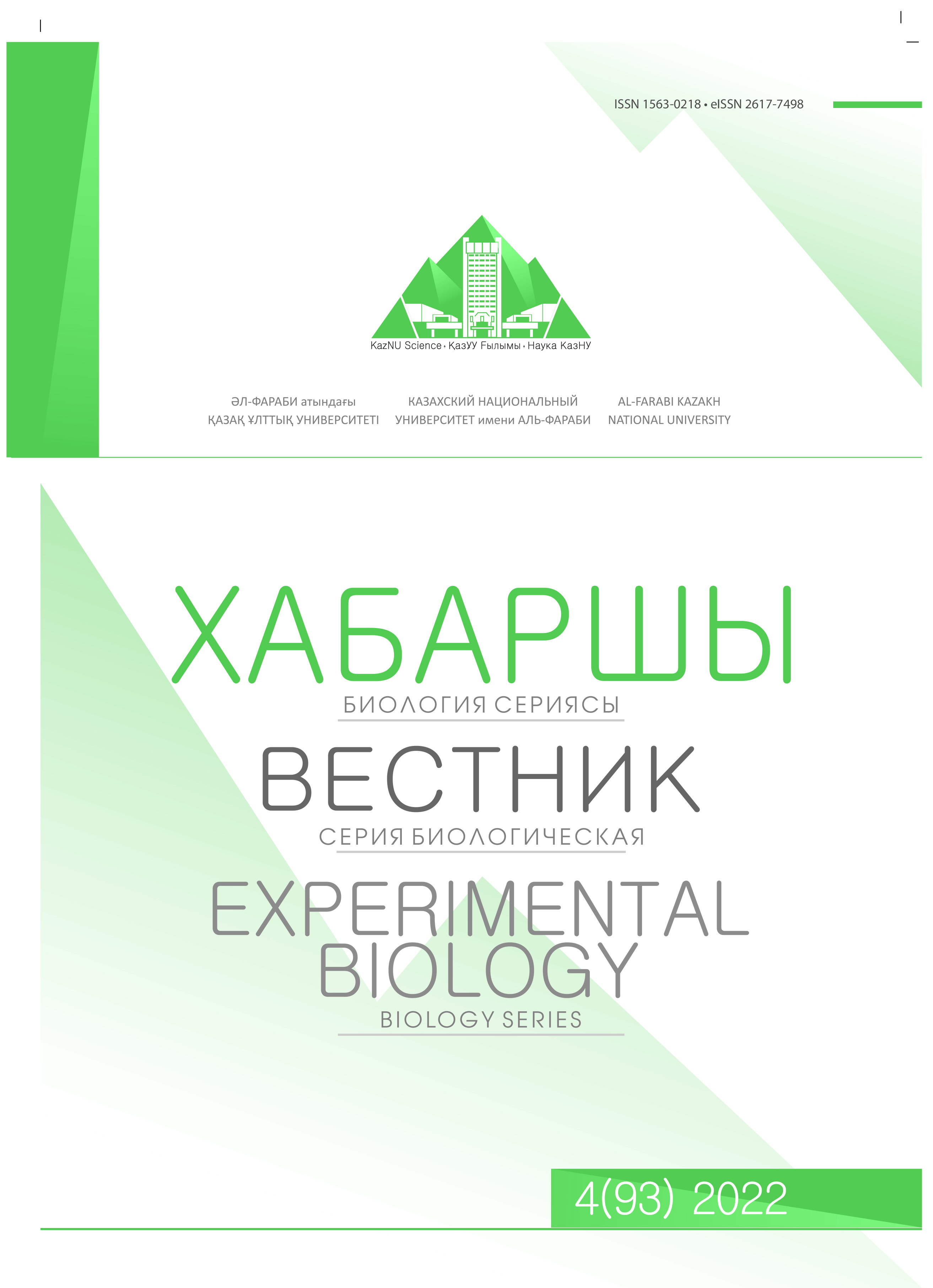 Загрузки